Electric Hair Clipper
Get Precision Styled Haircuts And Beards With This Remarkable Hair Clipper
FEATURES
This hair clipper features ultra-sharp precision trimming blades to provide you with the best styling possibilities!
It features a unique personalized decorated handle so you can show off your style as you trim!
It's an amazing stylized clipper for every professional!
It uses a powerful low noise electric motor to provide you with an advanced precision trimming without the annoying buzz!
Easily swap the heads within seconds with its amazing R shaped obtuse-angular design!
It features a fully rechargeable lithium-ion battery giving you a full wireless trimming experience!
Note: Lithium batteries are listed as restricted items for airline shipping, therefore you will need to equip a 18500 Li-on Rechargeable batteries 12000 mAH by yourself. We are so sorry for this inconvenience.
SPECIFICATIONS
Material: Carbon-steel

Input: 3.7V

Power: 5W

Charging Time: 2 Hours

Using Time: 120 Minutes

Battery Capacity: 1400mAh

Overcharge protection

Limit comb: 1/2/3mm

Use Method: Cordless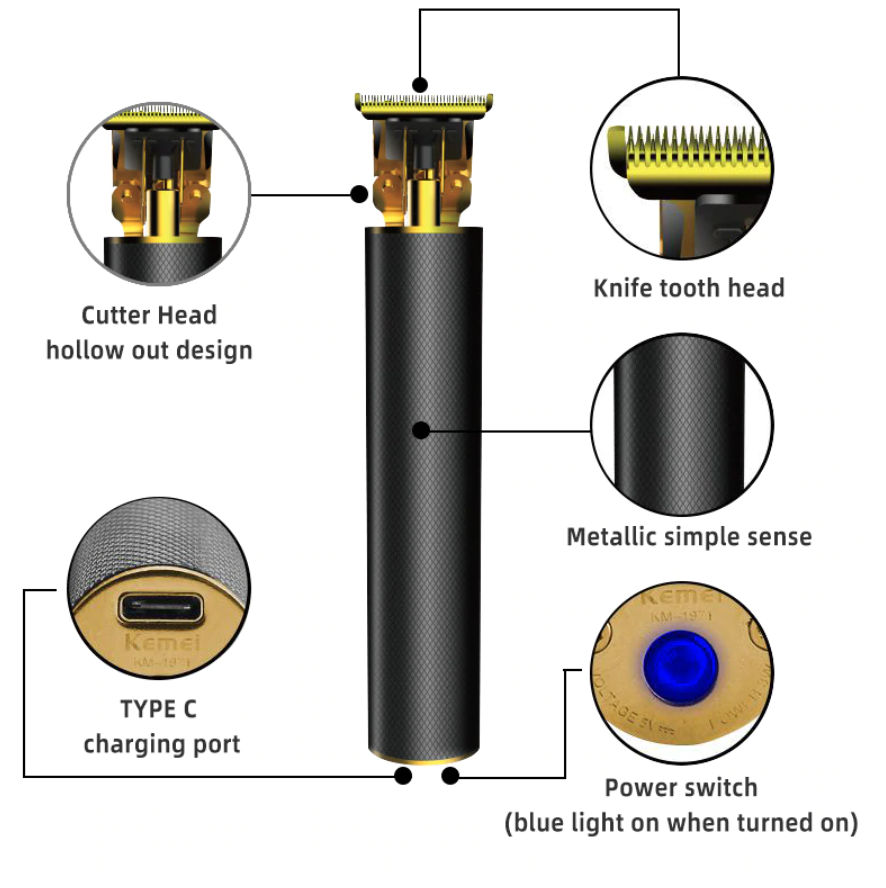 PERFECT TRIMMER FOR THE PROFESSIONAL! GET YOURS NOW!